UPDATING WORN OUT FACILITIES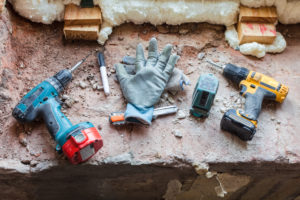 Age takes its toll on buildings. Exposure of the exterior to the elements – rain, snow, sunlight – all cause damage to wood, metal, masonry, paint and sealers. The interior of industrial buildings may also be affected as protective elements rot, wear and erode away. More interior damage may be caused by mechanical vibration and other causes, even by changes made to the building itself.
Over time, this damage can cause problems to the structure, or make the building unattractive, uninviting and even unhealthy. Dingy workspaces can affect how people feel and how much attention they pay to their work. An old problematic building that is ignored may make the staff working in that building feel unimportant and ignored, leading to staffing and retention problems. Even the health of employees can be affected should mold grow as a result of minor leaks become an issue.
Schafer Brothers Remodeling can solve these issues by calling on their extensive experience. They will assess your building's current status and develop a plan that addresses the areas of concern, working within your budget and focusing on your priorities.
Schafer Brothers Remodeling provides many services that may be needed to turn your building into an attractive, inviting place to work including:
Design & Layout Work
Office Remodeling and Partitioning
Lunch Room & Bathroom Remodeling for ADA Compliance
Building of Conference Rooms & Clean Rooms
Warehouse Freshen Ups
High-Performance, Easy to Clean Flooring Systems
Interior / Exterior Painting & Decorating
Replacement of Doors and Windows
Roof Repairs & Replacement
Click on the photos to the right to read more about building improvement projects Schafer Brothers Remodeling has tackled.