Restoration of Structural Soundness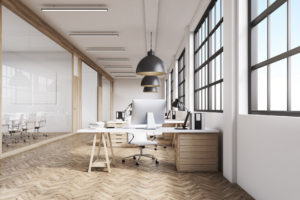 Buildings require continual maintenance. Constant exposure to the elements gradually erodes away protective coatings and seals. Exposure to moisture leads to rotting of wood surfaces and rusting of metal ones. Small leaks become big leaks. Failure of one barrier leads to internal damage and eventual internal failure.
Building restoration requires a thorough assessment of every source of potential infiltration of the elements, followed by repair or replacement of all the damaged materials and restoration of all protective surfaces.
Schafer Brothers Remodeling has extensive experience with these types of projects. When called upon to plan and complete a restoration, they will assess your building's current status and develop a plan that addresses the areas of concern, working within your budget and focusing on your priorities.
Schafer Brothers Remodeling provides many services that may be needed to restore your building, returning its structural soundness, ensuring its longevity and improving its usefulness including:
Design & Layout Work
High-Performance, Easy to Clean Flooring Systems
Interior / Exterior Painting & Refurbishment
Replacement of Doors and Windows
Roof Repairs & Replacement
Restoration or Replacement of Structural Components
Metal, Concrete & Wood Construction
Click on the photos to the right to read more about building improvement projects Schafer Brothers Remodeling has tackled.